Winter Reveals Nature's Other Decorations
This article was first published on 27 Jul 2021.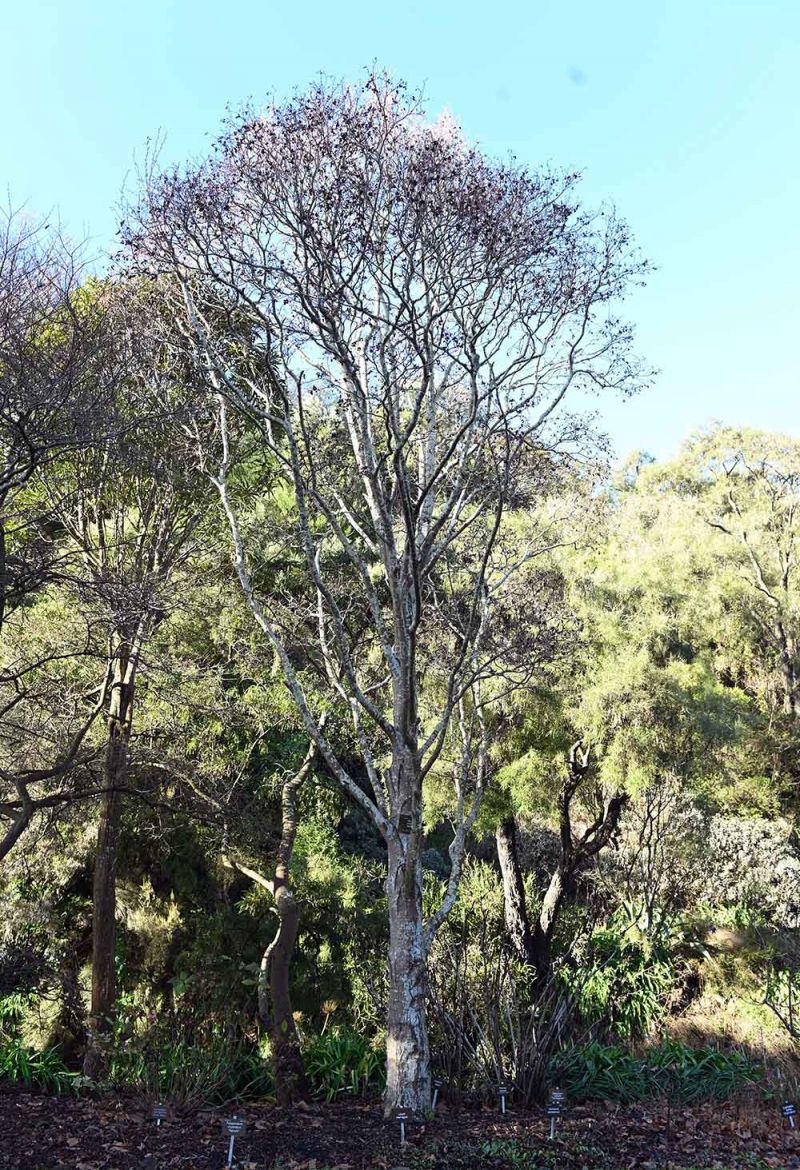 Alnus incana
Photo by the Otago Daily Times
In wintertime, instead of bright colours from flowers, visual interest comes from trees' and shrubs' attractive shapes, textures of bark or buds.
They become the dominant feature of the garden. A stroll around Dunedin Botanic Garden allows the opportunity to observe some of these features on offer.
Many of the magnolias, and ash (Fraxinus species) have interesting buds. Alnus incana 'Aurea' (pictured), has a few extras: golden orange bark and branches glow during winter. Catkins and small dark brown cones stand out on this large conical shaped tree.
Acer griseum, often called the paper bark maple, has cinnamon brown bark. Older bark peels off in thin strips to reveal a contrasting inner bark below. Another group of trees with stunning bark is planted around the duck pond paving area. Himalayan birch is a fantastic tree year-round but in winter the snow-white bark on Betula utilis subsp. jacquemontii is a stunning feature on this very fast-growing tree.
There are a couple of smaller growing choices, also very suitable for winter flower arrangements.
When Corylus avellana 'Contorta' has lost all its leaves you can see how this tree gets its common name, corkscrew hazel. Twisted branches are a standout along with pale yellow catkins.
Cornus alba has bright red stems and Cornus sericea 'Flaviramea' stems are yellow/green.